SEO Services & Digital Marketing Agency in Singapore
Digital Marketing Agency
SEO, SEM, SMM & Digital Marketing Services in Singapore
Does your market know about your products or the business services you offer? Is your business not reachable as you think it should have been? Subraa, is the leading Digital Marketing Singapore freelancer with proven techniques that would help your business reach more to your target audience.

SEO
Search Engine Optimization is a strategy used by SEO Agency in Singapore to improve your website ranking in SERP

Google Ads
If you have just launched your website or are looking for a better ROI, Google Ads campaign  is the best suggested technique.

Facebook Marketing
Facebook users are growing in numbers, reaching your target audience with FB advertising helps in better leads.

SEM
Take advantage of search engines sponsored Ads and advertise your products/services with a minimum spend.

Online Reputation Management
A business with a good reputation wins customers. Build your positive reputation online now and get noticed.

SEO Content Writing
Contents which are relevant to your business and the web page design helps in creating a positive impression and also ranks.
Digital Marketing Services
Websites without quality leads don't contribute to the growth of the business. Subraa, focuses on the website lead conversions and the changing marketing aspects with continuous monitoring.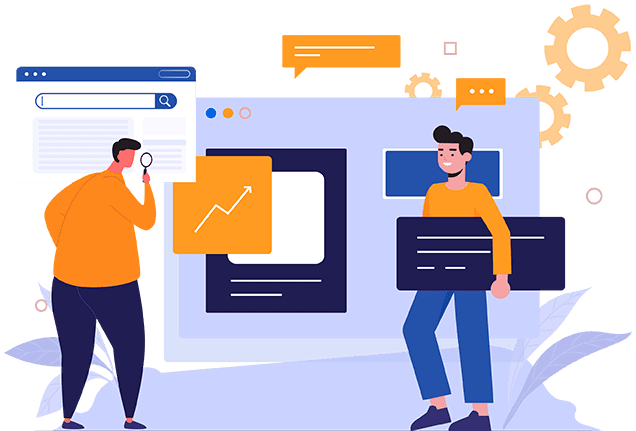 Search Engine Optimization (SEO)
Search Engine Optimization is a Digital Marketing technique adapted by the majority of Singapore Digital Marketing Agency that helps in ranking your website to the top in search engine results like Google, Bing, Yahoo. SEO Services Singapore is the best way to increase your website's traffic organically without any limitation.
Can you tell me when was the last time you visited the second page of your search result? Now you are trying hard to remember but don't think too much I don't remember either, It's because we hardly ever visit the second page. Researchers have proven that only less than 20 % of internet users click beyond the first page. Regardless of your product and services your SEO can bring web traffic to your website.
Key SEO Process & Features
Successful Digital Marketing Agency Singapore has proven strategies that help to achieve the ranking in search engines organically, which means you can eventually be in the first page of google with the effective Singapore SEO service. SEO is a monthly process and not a 1 time strategy. Subraa, a successful digital marketing service provider can help with the rankings in SERP.
Subraa has a better understanding of below aspects
Keeping up to date of the Google Updates and the changing algorithms and its impact on SEO

The right keyword analysis and identifying the best for the SEO campaigns

Step by step progressive strategies to improve your SEO rankings
On Page/Technical SEO, Off Page Search Engine optimization that goes well with Google and much more.
Effective Link Building strategies
Hire me for your SEO services in Singapore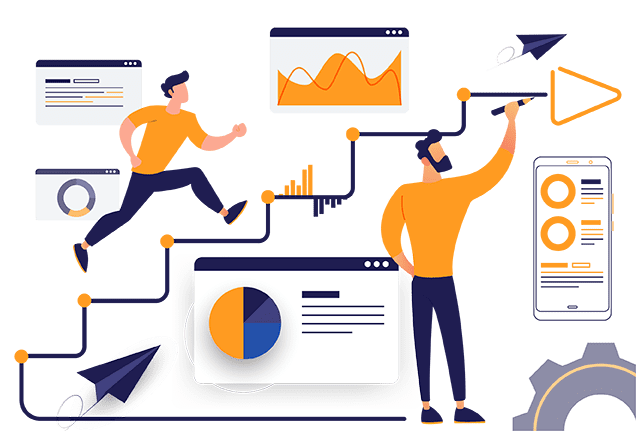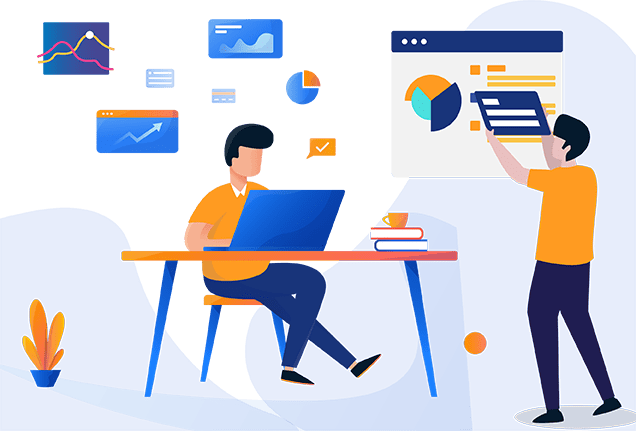 Search Engine Marketing (SEM)
SEM is useful for websites which are fresh and would take a while to list on search engines. It is the paid advertising channel of Google to list your websites on top of search engines or list in the pages based on your allocated budget.
Google Ads also called Pay per click (PPC) helps to place your website on top of search engine results. It is a powerful tool to meet your target audience if used wisely. SEM differs from SEO in Singapore and is the best method to attract your target customers, because it advertises your website to people who are using the keywords that are related to your business. The best aspect of SEM is that you only have to pay for the number of clicks on your website. So there is 100 percent reach for your money.
SEM Process & Features
Subraa helps in Google Ads Campaign to clients with all budgets with the maximum ROI. Google Ads campaign setup and management is free of charge when you subscribe for SEO monthly services.
Keyword planning must be done precisely focusing the target audience for your business.
Understand the key differences between the keywords and enhance the campaign with proper usage
Set up Google Ads Search Campaign
Improve the CTR (Click through Rate), organize the ad groups based on your business requirements
Tracking your customers
Managing your Ads cost on bidding for a keyword.
Hire me now for your SEM/PPC service in Singapore.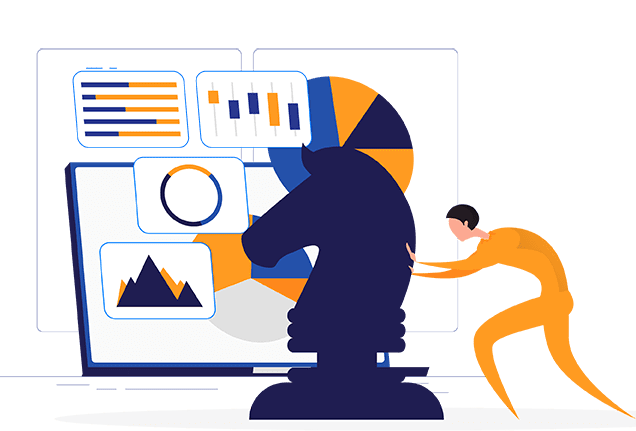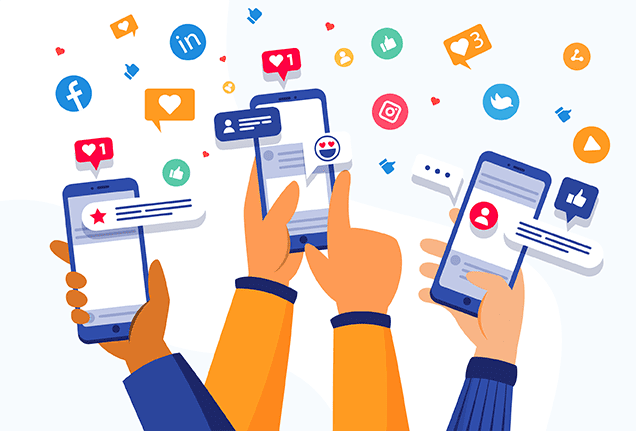 Social Media Marketing (SMM)
Social Media users are growing in numbers, SMM combined with SEO services in Singapore helps in more lead generation. Social media like Facebook, Instagram, Twitter, LinkedIn are gaining popularity and campaigns created based on your target audience age, interest, location and gender helps with maximum conversion.
SMM (Social Media Marketing) is one of the strategies of Digital Marketing in Singapore to drive customers from Social media to your website. Social media also helps with paid advertising as well as organic.
SMM Key Features
Subraa helps to set up your social media pages and manage the same. Social media has improved their options over the years and you can convey your messages in a more interactive way. You can interact with your audience through live chat and convert them into leads.
Setting up campaigns
Paid Advertising
Followers Likes to your business page.
Helps to identify your target audience
Post Design

Running Ad campaigns
In addition to the above SEO Singapore Services, Subraa also helps in Google Analytics Setup, Google My business Page setup, Google Webmaster, Website Design, Logo Design, eCommerce website design and development.
Hire me now for Facebook advertising in Singapore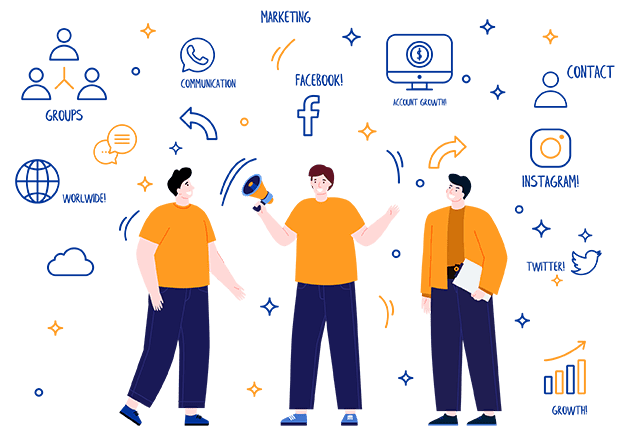 FREQUENTLY ASKED QUESTIONS
Search engines will not find you when you design your website. Your website must be found by Google. SEO is all about getting your website to the first page of Google. A good keyword plan and strategy helps to list your website on top of search results in Google organically.