LOGO DESIGN SINGAPORE
LOGO DESIGN SERVICES
250+ Unique Logos Designed for businesses of all sizes and sectors
Great logos always help to recognise the brand. Logos help to create a unique identity. When you create an identity for your business, it helps your customers understand the nature of your business, what services your business provides and most importantly lets them figure out how you stand out from the rest of the business which provides the same service.
Logos are a combination of elements/symbols/graphics and business name. An unique identity to your business or company is made with Logo designs. Though it is a small image, logos play the major role in brand recognition. Your logos define your image, a logo along with a tagline is very effective in reaching your customers. You have a product or service as others and you provide a quality service from others but how do your customers know, a bag of chips in a rack cannot be differentiated with the quality however you can grab your customers attention with a unique logo and use it on your packaging.
Carefully crafted based on business needs

Colors based on psychological influence

Competitor Analysis before concept design
Make your digital presence remarkable and unique with affordable logo design solutions from the best logo designer in Singapore.
 Hire the best logo designer in Singapore now.
Why Choose Subraa – Freelance Logo Designer in Singapore
As a logo designer in Singapore, Subraa has designed over 250+ logos for clients across the globe, 250+ satisfied clients can never be wrong. Logo design is not just elements and business name, a carefully selected typography along with careful choice of colors is important. Subraa, your professional Logo designer in Singapore follows a logo design process and every logo designed by Subraa is custom made and unique based on the business requirements.
12+ years of experience in Logo design

Unique Custom Logo Designs based on business requirements

Concepts are hand sketched and digitalised

Logo Final Deliverable in all file formats including source file

Best competitive price in Singapore

Single page Branding Guideline free

Complete copyright belongs to client

Logo designs can be trademarked irrespective of the package chosen.
Get Started to get a perfect brand designed.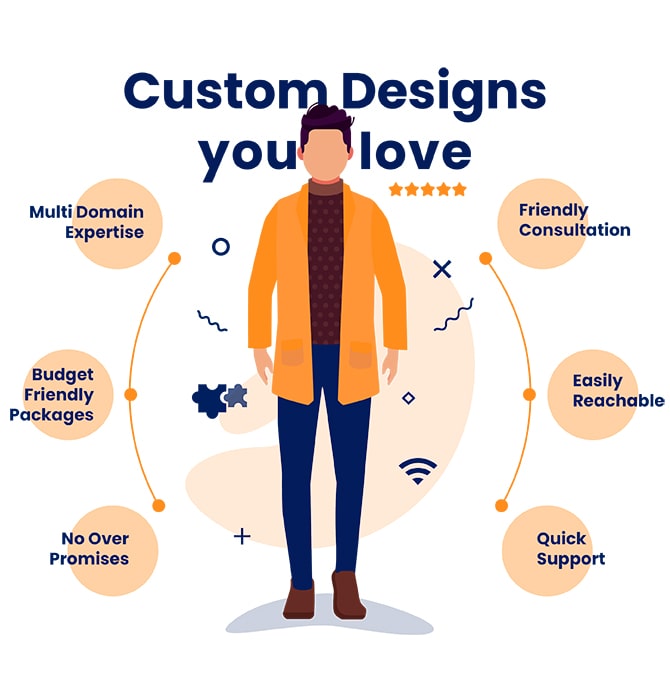 LOGO DESIGN SINGAPORE PACKAGES
Best logo design package deals in Singapore based on customer demands catered to meet business of all sizes. All the custom logo design packages include design revisions, color options, fast turnaround time above all a unique concept that could best recognise your business. Please note the services are only for design and no printing.
Package Notes:
Concept – Concepts are the ideas/designs based on your requirements, packages varies from 2 to 5 concepts to choose from. The final delivery will be one design only for Logo, Name card, Letterhead.
Revisions – Revisions are next level of design after choosing concept. Revisions are variations which are done only for the selected design and not on all concepts.
Color Revisions – After the design is chosen, color options are provided to choose and finalise.
LOGO DESIGN FINAL DELIVERABLES
Your business logo designs will be used widely in digital ads, posters, websites and social media. It is important that your logo designer provides the logo design files that could be used for various purposes. When you avail of logo design singapore services from Subraa, based on the package chosen you will get all the below final files as part of the logo design deliverables. AI source file can be scaled to any size without losing quality.
| File Formats | Who needs it | Why they need it | Purpose of the file |
| --- | --- | --- | --- |
| Adobe Illustrator | Graphic Designer, Printers | Scalable | Collateral Designs, Printing |
| EPS | Printers | Scalable | Collateral Designs, Printing |
| PDF | Client, Graphic Designer | Scalable | Collateral Designs, Printing |
| JPG (High) | Client, Web Developer, Web Designer | Universal | Social Media Profiles, Documents, PPT Slide Design, Website, Blogs |
| JPG (Low) | Client | Web Use | Social Media, Web, Digital Ads |
| PNG (High) | Client, Web Developer, Web Designer | Universal, Transparent | Social Media, Documents, PPT Slide Design, Website, Blogs |
| PNG (Low) | Client | Universal, Transparent | Social Media, Web, Digital Ads |
| Branding Guide | Printers, Graphic Designers | Color, Font Guide | Collateral Designs, Printing |
* Please note that the files can be scalable to any size, hence it is important to know your print dimensions and resize the files accordingly.
TYPES OF LOGO DESIGN
Logos are there in our life everyday, starting from your most liked coffee in the morning. You see different brands associated with you everyday and it helps you to recognise the business. Logos are not just a combination of element and font, there are different types of logo design which will help to project your brand based on the business nature.

Wordmark Logo Design
A typography style logo design which helps to project your brand with fonts, color and style. Best to represent your name as brand recognition.

Pictorial marks Logo Design
Pictorial mark or brand mark is the type of logo design which uses pictorial representations to represent your business.

Abstract Logo Design
Abstract is an element based logo design however instead of real elements geometric symbols are used to represent the business.

Mascot Design
Colorful, cheerful way to represent an ambassador for your company. Preferably an illustrative character represented in a funny way.

Combination mark Logo Design
Most popular logo design among prominent businesses and is a very unique combination of text and element combined based on the business services.

Emblem Logo Design
A classic style logo design with text inside symbol. A traditional logo preferably used by Government agencies and Educational institutions.
LOGO DESIGN FAQ
Logo design services in Singapore vary from freelance logo designers to logo designers. Only a professional logo designer can help you with the perfect branding and unique design that covers your audience.
CUSTOM LOGO DESIGN PROCESS
Logo designs are not done in a few hours or overnight, logo designs are more complex to design than how people visualise. A professional logo designer in Singapore follows a certain process to achieve the desired results. Subraa's logo design services follow a strategic process with research and analysis to achieve the best logo concepts.

Logo Design
Understand the Brand
Logo design starts with understanding the brand, the process starts with research of the business and the goals. Not every logo fits for every brand, hence analysing the goal of what the business would like to achieve is important in this phase. Does the business aim to establish a professional image or a cool funky image etc is determined in this phase. If you are unsure of what image you would like to project to your customer, then I can help you with the research and come out with my concepts for the logo. A good brief of your business and what you do is likely to contribute to the success of your company logo design, nobody understands your industry more than you.

Logo Design
Competitor Analysis
In which way you are differentiating yourself from your competitors. Answering this question helps me to analyse your competitors as a logo designer, how their logo designs perform in the market, how logos for your industry are visualised by your potential customers are figured out in this phase. You might have a preference of color for your logo, but your domain/industry doesn't prefer to have this color and needs to be more professional, then you need to opt for the industry's preference. Shades of blue is the most prominent color that is used for professional branding and technology industry or for any business logo design.

Logo Design
Where your logos will be used
Determine the areas where you would potentially be using your logos. The digital space or the physical medium. Though it cannot be determined completely at a very early stage, it is good to have a rough idea of the usage and it would help with the logo design services. As a logo designer in Singapore I could suggest the type of the logo that could be used based on the usage of the logo. The most common places where your logo will be used are in website design, emails, name card designs, EDM design, product packaging designs, banner designs, social media ads, Digital advertisements etc. Logos need not fit to one standard size and responsive logos are gaining popularity, know more from your logo designer Singapore. Responsive logo designs can be adjusted without any compromise in the brand recognition. For eg. your brand name and element can be aligned either in the vertical position or you can adjust the logo design to display in a horizontal position based on the space available.

Logo Design
Logo design concept sketching
Logo design is not just a graphic with elements and business name, a carefully crafted typography along with careful choice of colors is important. Subraa, your professional Logo designer in Singapore follows a logo design process and every logo designed by Subraa is custom made and unique based on the business requirements. You cannot jump straight into Adobe Illustrator, the logo design software without knowing what you are going to do. A rough sketch of how the logo should be good to start with, few designs of the concepts and the style would be better to start filtering the logo design concepts, logo design styles. When the clients have chosen lettermark logo design or Wordmark logo design then sketching phase isn't necessary as digital design is important for choosing the fonts.

Logo Design
Logo Design Sketches to Digital
When I have filtered the desired concepts, I would start digitising the logo design in Adobe Illustrator. The typography, colors for the logo are conceptualised in the software. Some of the digital capabilities cannot be attained in sketches in a short stint. Hence the choice of colors for the logo design, choice of fonts for the logo design are made in this stage. Only a professional logo designer makes use of this stage to come out with inspiring logo concepts. Iterate this phase until you get a perfect logo design. When you revise the digital version of your logo then you could explore more ideas and get a perfect professional logo design.

Logo Design
Refine designs further, final files
Once the logo design concepts are rolled out to the customer for feedback, I would further refine the designs based on the comments. Further, in this stage of logo design services I would also be providing color variations for the logo design and font variations to choose from. Once the logo design is chosen, I would proceed to prepare the final logo deliverable files. The final logo deliverable would be AI (source file for Logo), PDF, JPG, PNG. If clients require any other specific format then I could also help in providing the same. But please note, the additional file formats may be chargeable for the basic logo design packages.