WordPress CMS Website Design for Steamboat Restaurant in Singapore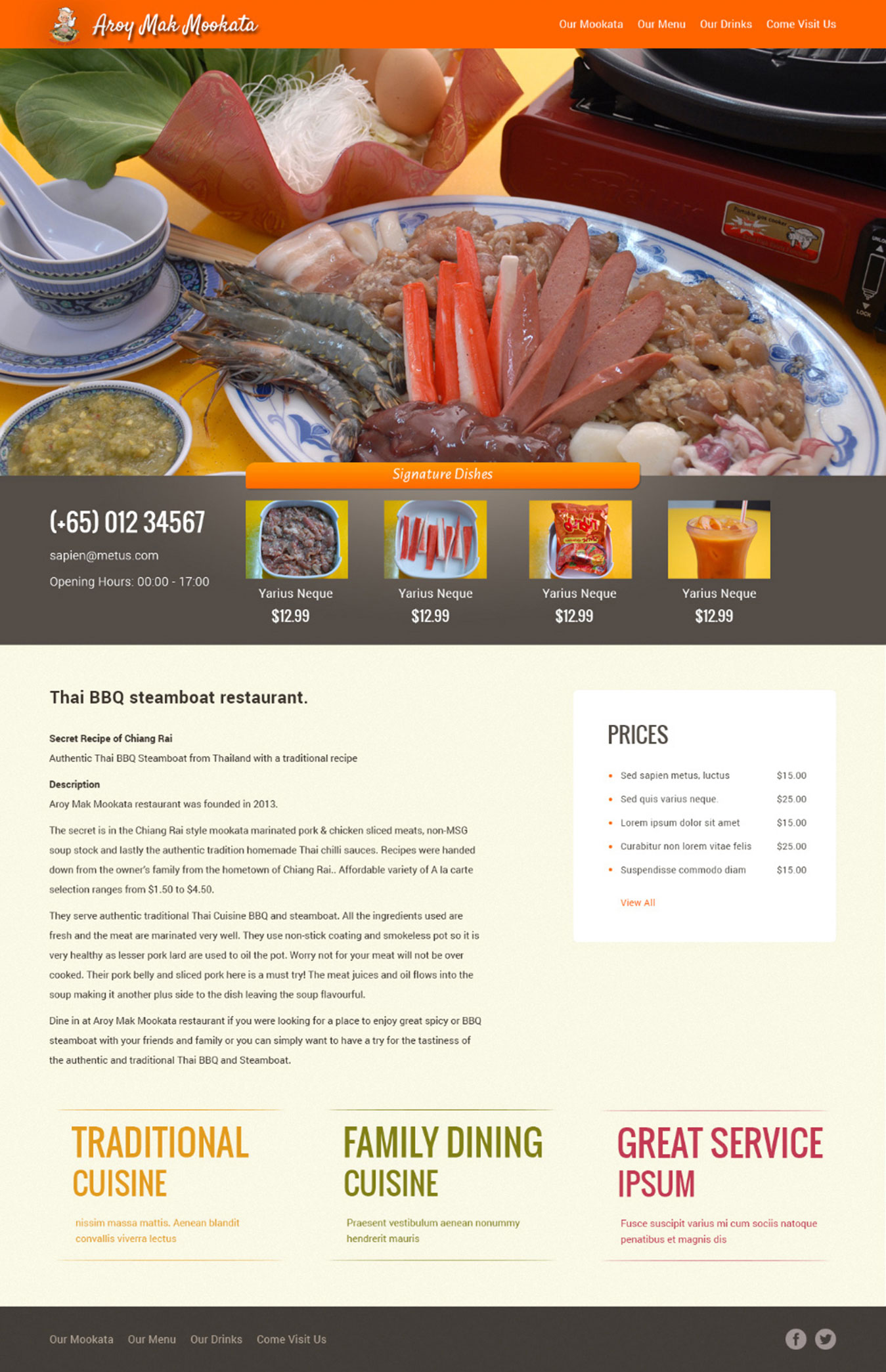 TITLE
WordPress CMS Website Design for Steamboat Restaurant in Singapore
ABOUT THIS PROJECT
The WordPress CMS Website Design for Steamboat Restaurant in Singapore is a project completed by Subraa. The restaurant is a popular eatery in Singapore that specializes in steamboat cuisine. The website design project involved creating a new website for the restaurant using WordPress as the Content Management System.
The website is designed with the aim of providing an easy-to-navigate and user-friendly experience for visitors. The design is simple and elegant, with a focus on showcasing the restaurant's menu, reviews, and location. The site is optimized for search engines, making it easy for potential customers to find the restaurant online.
The homepage features an eye-catching header that includes the restaurant's logo and a beautiful image of the steamboat dish. The header also includes a call-to-action button inviting visitors to make reservations. The rest of the homepage is designed to give visitors quick access to the most essential information, such as the menu, location, and contact details.
The menu page is well-organized, with clear categories for appetizers, main courses, and drinks. A mouth-watering photo and a detailed description accompany each menu item. The menu is designed to be mobile-responsive, making it easy for customers to view it on their smartphones or tablets.
The website also features a reviews page where customers can leave feedback about their dining experience at the restaurant. The reviews page is designed to be user-friendly, with a simple form that allows customers to submit their reviews quickly and easily.
In addition to the website design, Subraa provided the restaurant with SEO services to help the website rank higher in search engine results. This involved optimizing the website's content, meta tags, and images to improve its visibility in search engine results pages.
Overall, the WordPress CMS Website Design for Steamboat Restaurant in Singapore is an excellent example of Subraa's expertise in web design and development. The website is visually appealing, user-friendly, and optimized for search engines, making it a valuable asset for the restaurant's online presence.
CATEGORY