The first thought which comes in mind when you are planning to present a new project, or a marketing strategy is to prepare a technically stuffed, strikingly professional PowerPoint presentation design which could impress your audience without boring them and convey the key points. To prepare such a presentation you can always approach a Freelance Singapore Graphic Designer who could help you accomplish the task easily.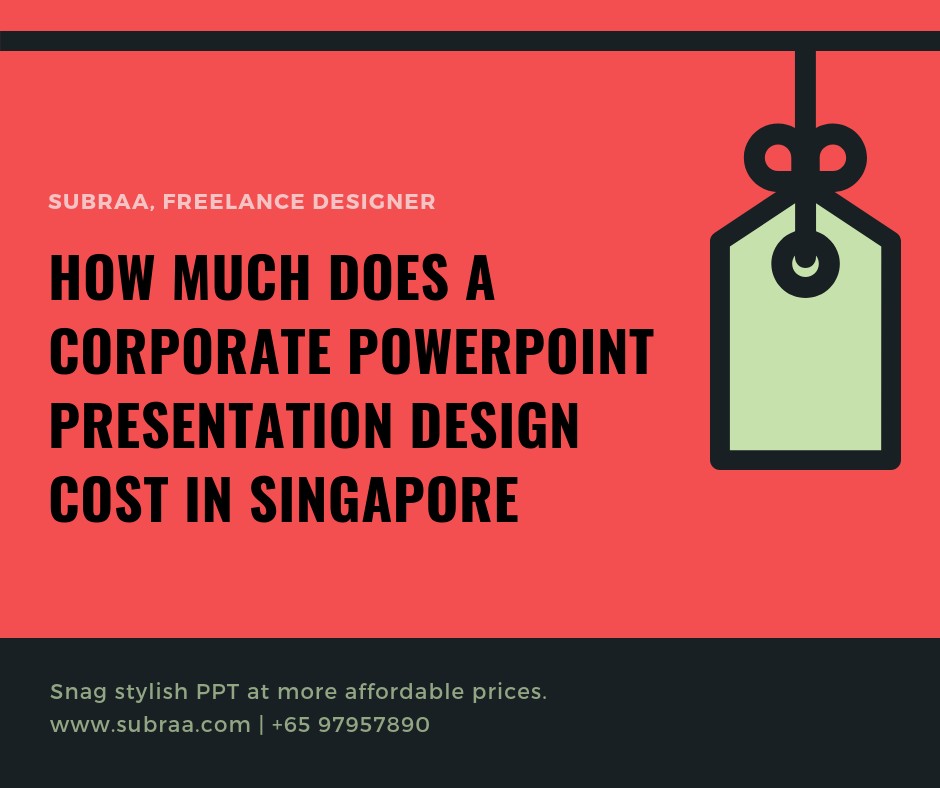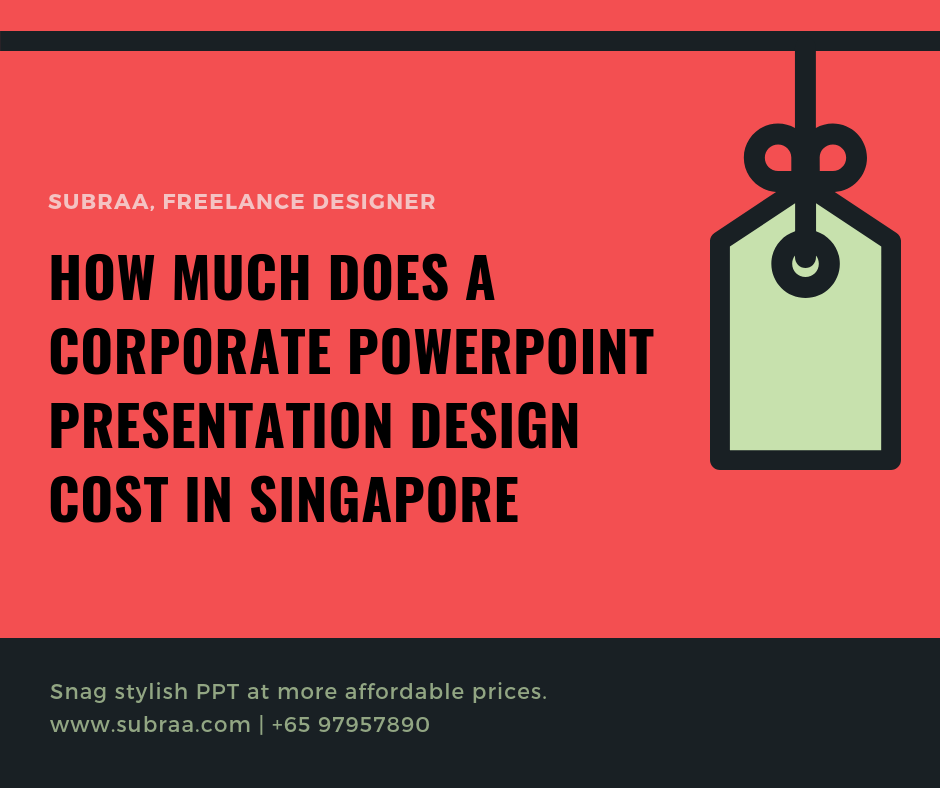 Corporate presentation designs don't just demonstrate the design skills, a successful presentation is a combination of design + technical stuff + Key speaker. If your presentation has a problem with the colors, fonts and unreadable text it will ruin your meetings though you have very well-rehearsed your key notes.
Before we explore the rates of corporate ppt designs in Singapore we would first explore the key to success of a powerful PowerPoint presentation design.
1. Don't use the default templates available in PowerPoint unless and otherwise necessary.
2. Start using custom slides and design the slides based on your needs.
3. Concentrate on alignment of your write ups and design elements.
4. Limit the usage of objects and design elements, do not over use.
5. Use high quality custom images
6. Best to avoid the usage of sounds while doing presentation slides.
7. Use stylish fonts yet professional, default fonts make your presentation less interesting
8. Crop your images to best fit the template and make it sharp. Blurry, unevenly resized images makes your presentation less professional
9. Use less animation. Unless your PowerPoint needs on.
10. Make flowcharts attractive and interactive.
So how much should I spend now to make my PowerPoint look good and win hearts of my audience. Well a good freelance Singapore graphic designer knows well how to design templates based on your needs and writeups. A presentation slide design can be designed from as low as $25 to $100.
I help design my clients visually compelling corporate presentation slides based on the needs and their target audience, adhering to the company standards and with a quick turnaround time and affordable price. You can contact me at +65 97957890 to learn more about how I could help with the corporate presentation slide design or email me your requirements to [email protected]